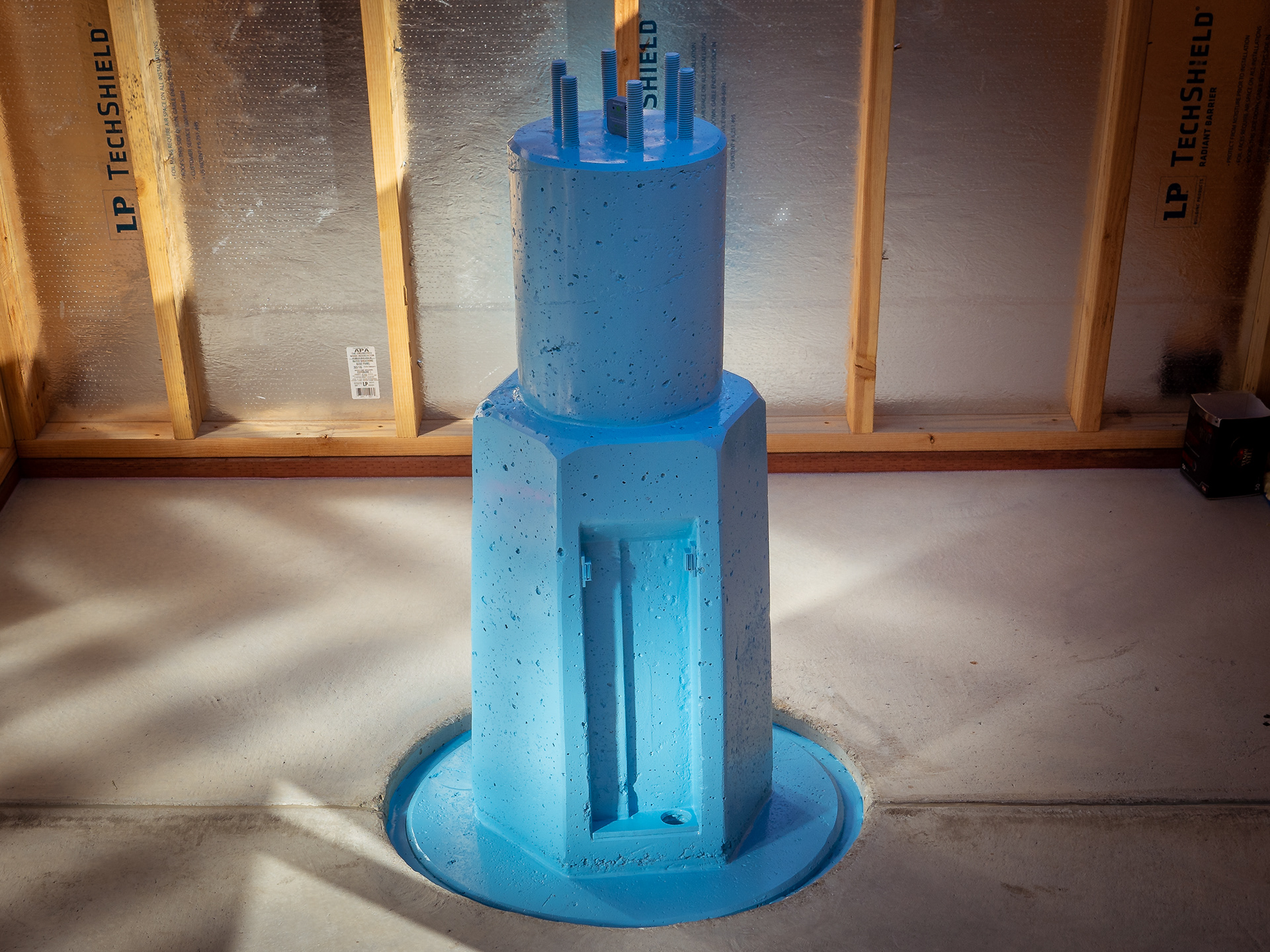 DETAILS COMING IN Q4 2020... 
The interior is finished: I've skinned and painted the walls, installed a plethora of lighting options.  Even added a tool chest for storing a variety of equipment and random accessories.  I might add some shelves as well.  Oh and I've painted the pier in Takahashi "green/teal/blue" shade that I like... not the funky blue primer you see above.
As soon as I move in the mount/scope and get things working I'll update this post with the rest of the interior details.