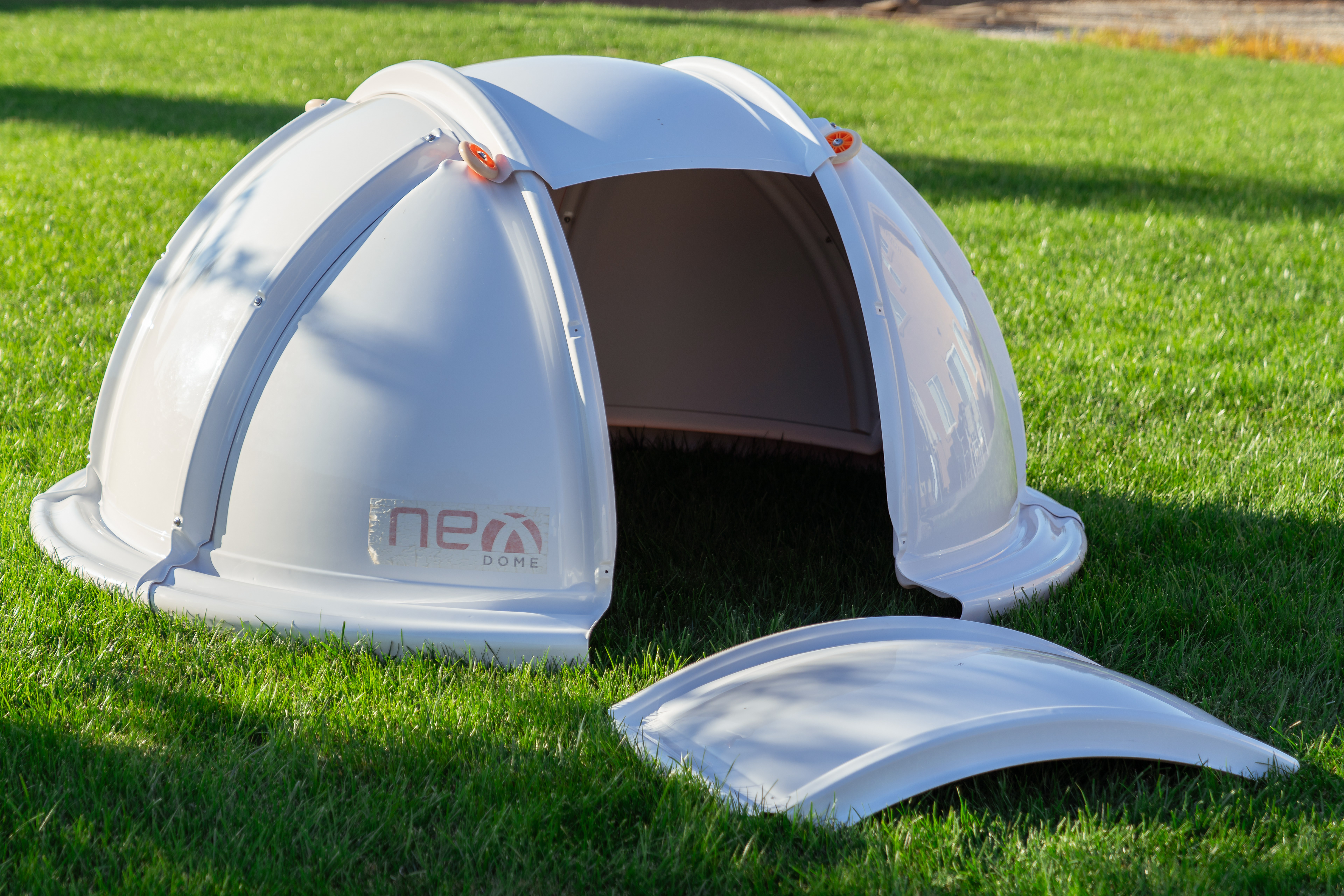 There are only a small handful of dome manufactures out there and so not a whole lot of choices to pick from.  NexDome is unique in a couple of ways:
   - Modular design made from lightweight panels simplifies shipping, moving and installation
   - Shutter opens past zenith

   - At under $2K, it's the least expense, commercially available dome in the market
The dome took about 4 months to arrive after I placed the order (these are manufactured and shipped from Canada). Assembly took about 4 hours and that's taking my time.  I would suggest having a helper, but one is not required if you have long limbs :)  The modular ring on which the dome sits is a really weird pice of over/under-engineered crap... 
more on this later
.  I had it assembled and screwed onto the dome ring platform in under an hour and then had a neighbor help me lift the dome in place over it - it's light enough to lift by yourself but awkward to maneuver so yeah, definitely have another set of hands for the final placement!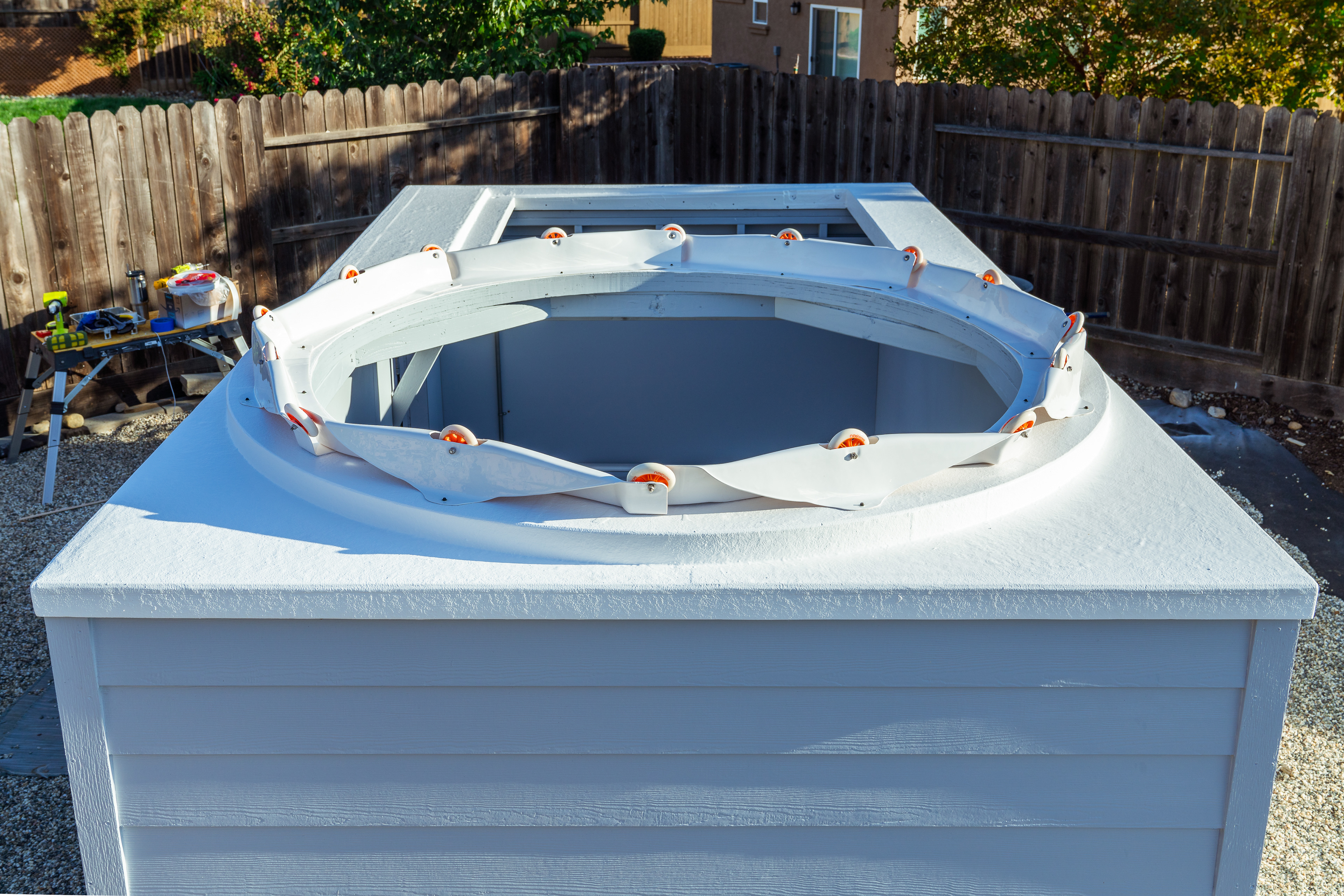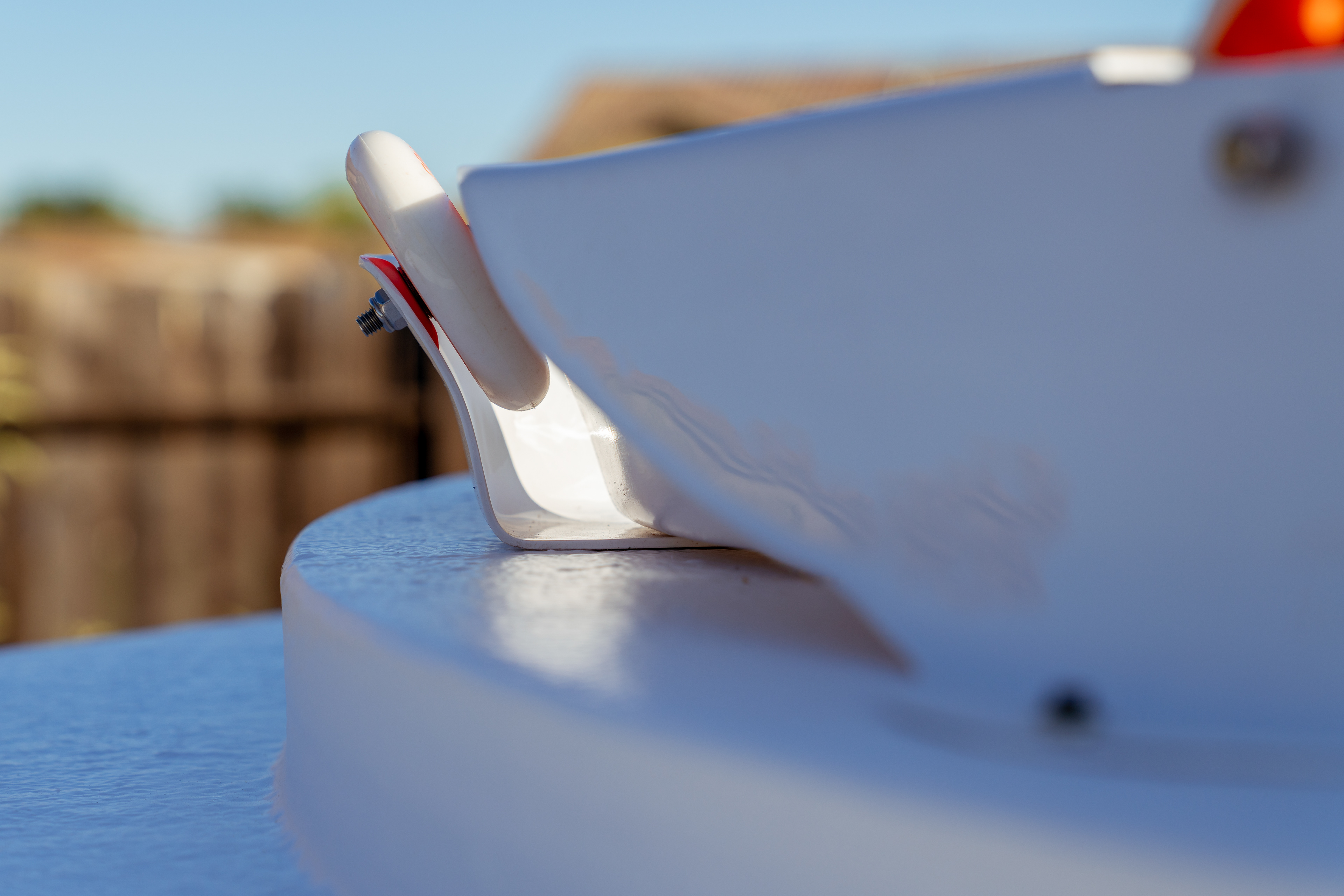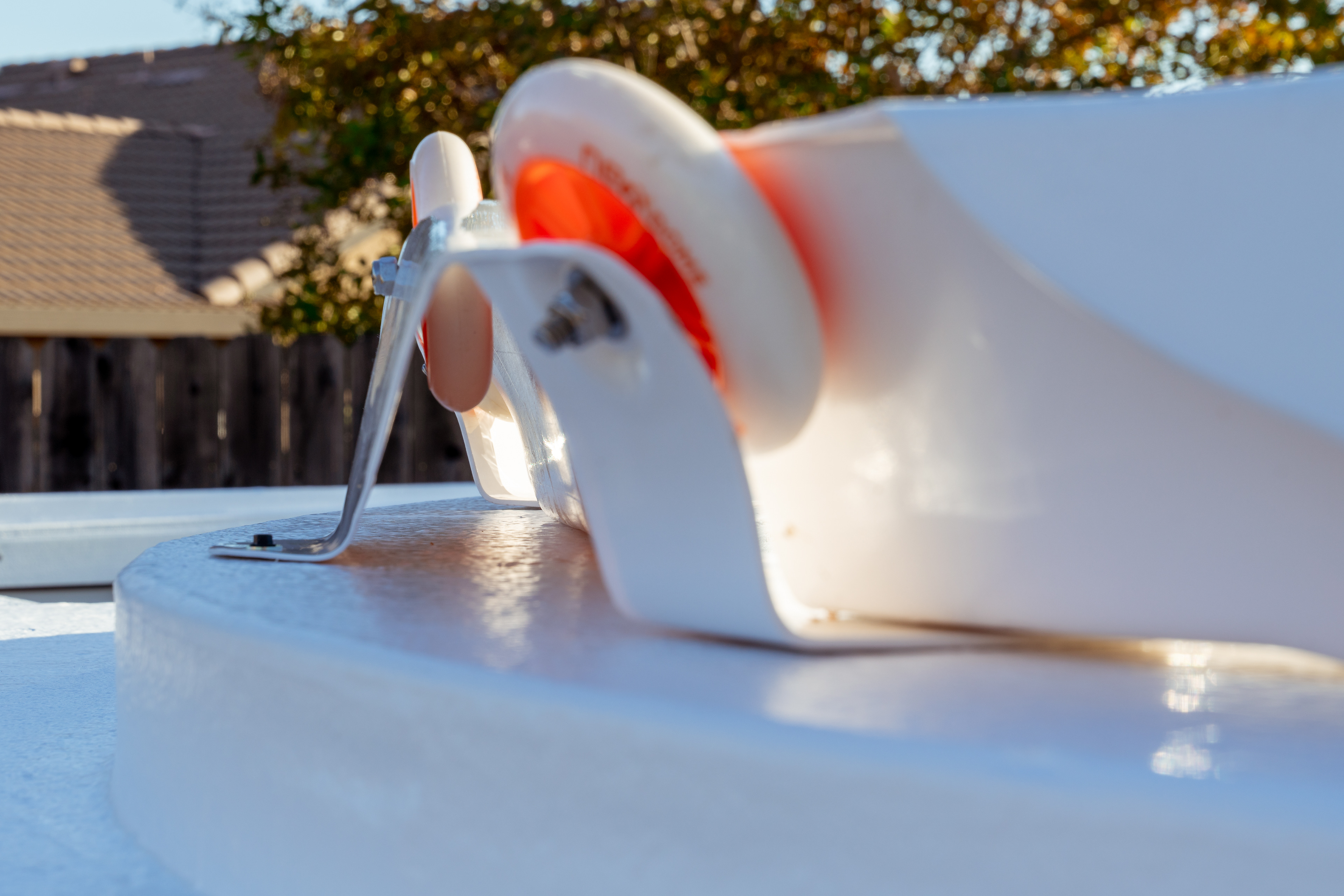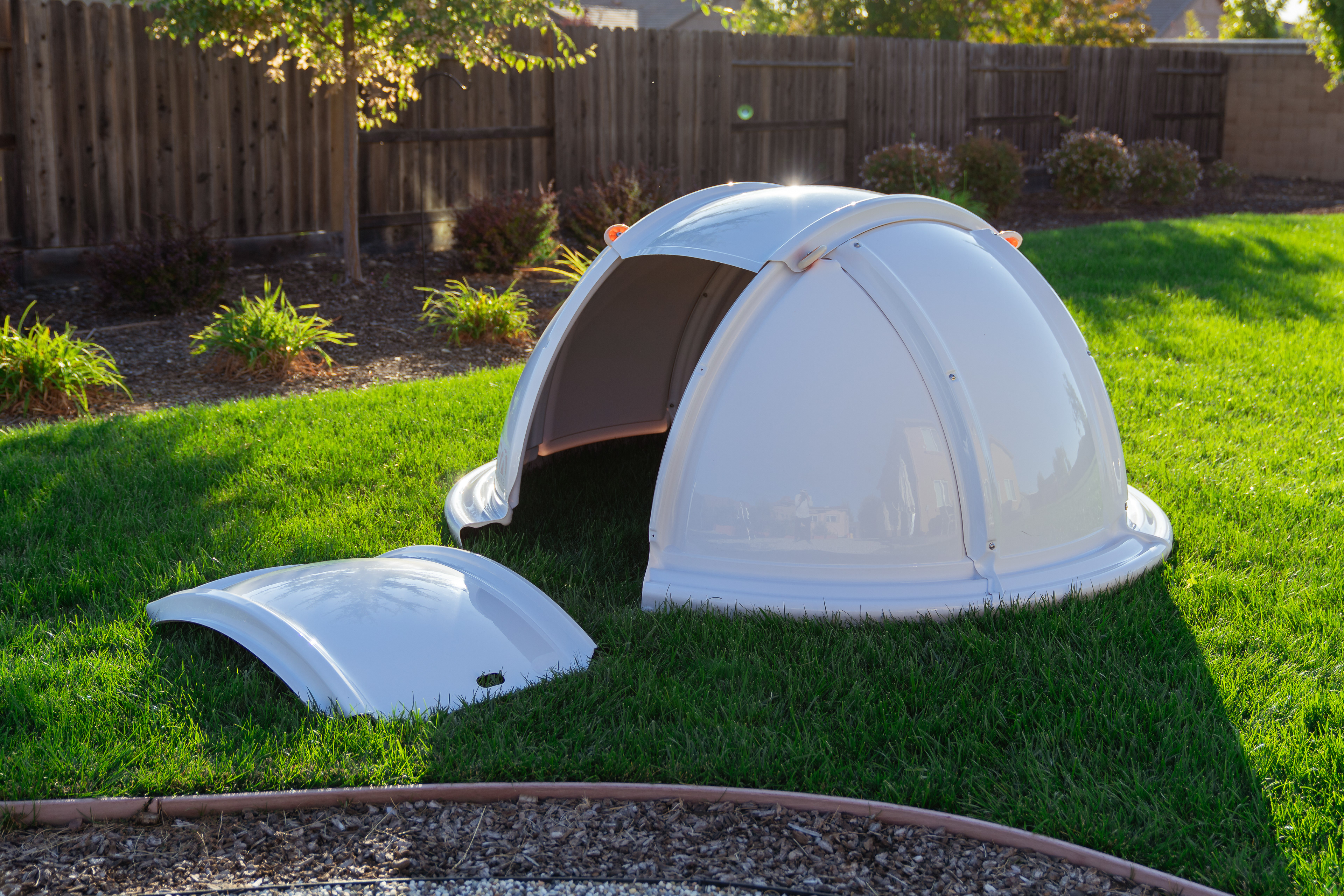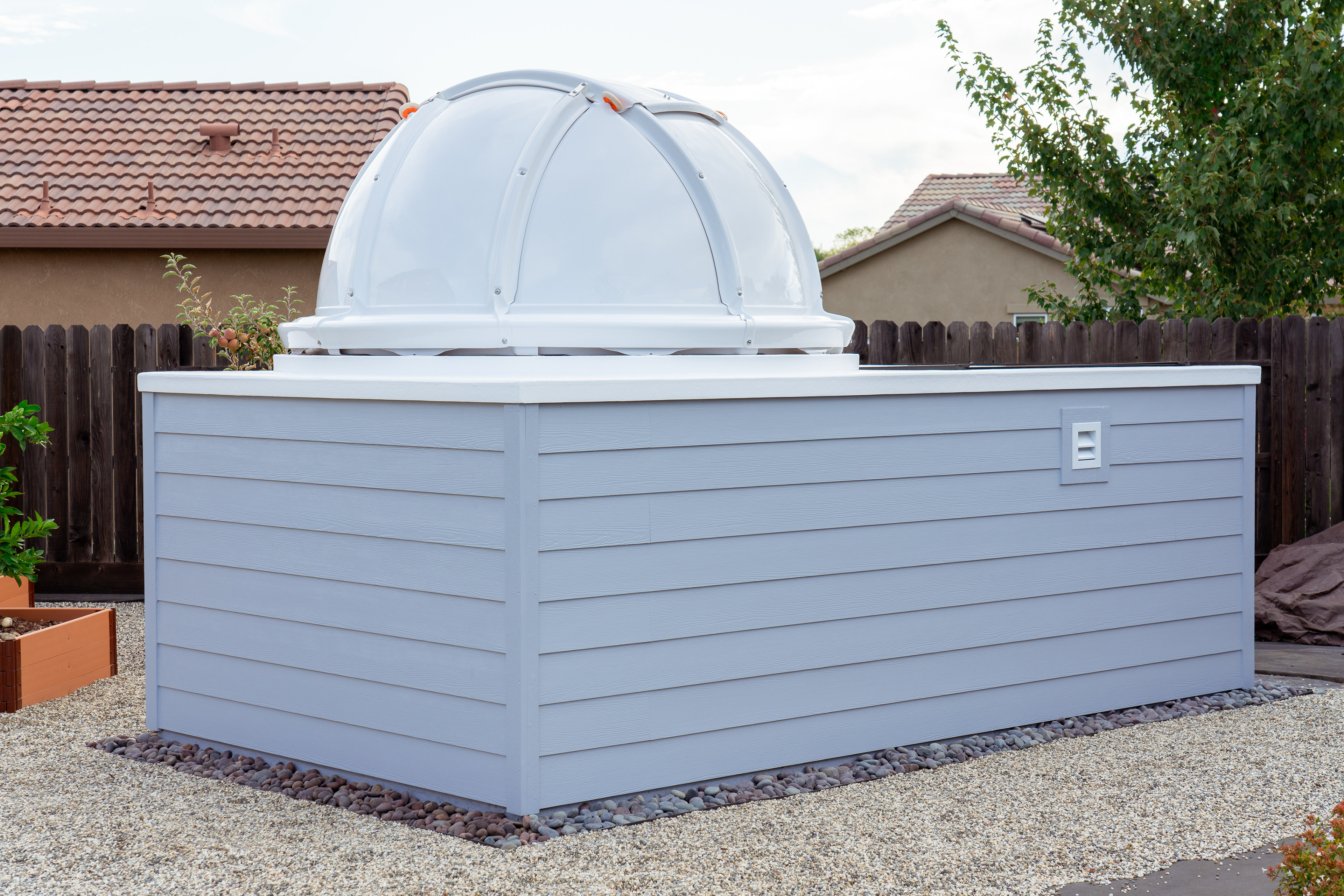 When I first started researching roll-off roof options I tried thinking outside of the box and looked for any and all "roll-off" roofs, covers, lids, etc. that I could possibly somehow repurpose for the observatory.  After settling on a dome solution instead of a roll-off, I basically gave up on that idea until I started designing the project via SketchUp.  That's when a thought occurred to me: why not build a dual-roof observatory!  Since I'm primarily interested in astrophotography, I could have my main imaging kit running under the motorized dome and then I could simultaneously do a quick moon or planetary observation under a roll-off.
That's when I happened to come across an "open box" sale on eBay for a Retrax roll-off - a truck bed cover that offers weather protection and quick and simple roll-off mechanism.  This particular cover happened to be the largest size available, offering a roughly 5'x5' square opening.  It was $300, shipped (as opposed to MSRP of $2K), so I pulled the trigger and had it delivered in a couple of days.  Rest was a an engineering problem to solve in terms of installation, sealing, and a few other unexpected challenges, like water drainage, etc.